Leg Lengthening Surgery Costs by Doctor, Country & More (Full Guide)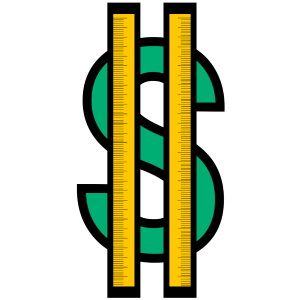 Since Leg lengthening surgery costs more than most people make in a year, many prospects endanger themselves by choosing doctors in countries that offer lower costs and generally worse healthcare (DON'T DO THIS). 
The old adage of "you get what you pay for" holds true in this instance. Just because you can get height surgery done by a random surgeon in Mozambique for $10,000 doesn't necessarily mean you should. 
All in all, the cost of leg lengthening surgery ranges from $15,000 – $300-000, but it's dependent on a few variables…
Please note, this is for informational purposes only and does not serve as a recommendation.
Leg(Limb) Lengthening Surgery Costs By Doctor
If we were to ignore costs for a moment, the #1 thing you can do to ensure a successful procedure is choosing the right doctor. It's important to be mindful that costs range significantly from doctor to doctor due to their various credentials, experience, reputation, and location. 
Sure, some doctors' prices might seem outright expensive, but bargain shopping for surgeons could spell serious disaster. Do your best to ignore costs and simply choose the best surgeon possible. There's no amount that you can save that is worth your health or even life.
Please note, all prices are approximated, and the list is in no particular order. Unless otherwise specified, prices are for one segment (tibia or femur, which are usually close in costs). 
Top Leg Lengthening Surgeon: Dr. Dror Paley (U.S.A.)
Dr. Paley's expertise and reputation are unparalleled across the globe. This Florida-based orthopedic surgeon has been performing limb lengthening surgeries since 1986 and has pioneered modern-day limb lengthening with the use of modern intramedullary (internal) rods such as PRECICE and STRYDE.
All in all, he's done over 20,000 procedures for limb lengthening and reconstruction-related procedures. In addition, his clinical trial outcomes have raised the standards of limb lengthening procedures worldwide. 
Costs:
Femurs surgery to gain up to 3 inches in height: $97,500

Tibiae surgery to gain up to 2 inches in height: $109,000

Combined femur and tibia surgery three weeks apart to gain up to 4 inches in height: $196,500

Combined femur and tibia surgery TWICE and one year apart to gain up to 6.3 inches in height: $280,000
Methods:
Dr. Robert Rozbruch (U.S.A.)
Robert Rozbruch MD is a leading New York-based orthopedic surgeon specializing in limb lengthening, trauma, and limb salvage cases. He's authored well over 150 articles in medical journals and orthopedic textbooks. Dr. Rozbruch has also served as chief of the Limb Lengthening and Complex Reconstruction Services as a Director of the Limb Salvage and Amputation Reconstruction (LSAR) at the Hospital for Special Surgery (HSS)
As with Paley, he is one of the best surgeons in the world who takes safety very seriously.   
Costs:
Methods:
Dr. Mangal Parihar (India)
For the past 30+ years, Dr. Mangal Parihar has changed people's lives with limb deformities; he had his fellowship in Total Joint Arthroplasty with Dr. C S Ranawat at the Hospital for Special Surgery in New York, and a postdoctoral fellowship with the legend, Dr. Dror Paley.
He is particularly known for limb lengthening using Ilizarov techniques but has a fair amount of experience using PRECICE to reconstruct and lengthen limbs.
Costs:
$19,000 (LON)

$42,000 (STRYDE)
Methods:
Lengthening over nail (LON)

PRECICE

STRYDE
Dr. Leonid Solomin & Dr. Pavel Kukesh (Russia)
Dr. Leonid N Solomin is one of Russia's top orthopedic surgeons and served as a professor of The Russian Ilizarov Scientific Center for Restorative Traumatology and Orthopedics. He devotes his work to the clinical application, development, and perfection of external fixators in fractures, deformations, and myriad other bone defects.
Costs:
Methods:
Dr. Donghoon Lee (South Korea)
Dr. Donghoon Lee is one of Korea's top orthopedic surgeons with impeccable limb lengthening expertise and experience. He, too, has had a fellowship with Dr. Paley at St. Mary Hospital in West Palm Beach, Florida.
Dr. Lee has developed many innovative surgical procedures to overcome the limitations of conventional lengthening procedures. He notably developed a BMAC (Bone Marrow Aspirate Concentrate) technique to hasten bone healing. 
Costs:
$37,000 (LON)

$72,000 (PRECICE)
Methods:
Dr. Franz Birkholtz (South Africa)
Various reviews on the limb lengthening forum recognize Dr. Franz Birkholtz as a leading reconstructive and plastic surgeon in Pretoria, South Africa. 
In addition to dedicated care before, during, and after the LL procedure, Dr. Franz's mission statement promises to give you honest opinions and open communication. 
Costs:
$30,000 (External fixators)

$52,000 (PRECICE)
Methods:
External Fixators

LON

LATN

PRECICE
Dr. Shahab Mahboubian (U.S.A)
Dr. Shahab Mahboubian is a premier orthopedic surgeon in Burbank, California, USA. He doesn't have as much experience as other top surgeons in the US, but he did partake in a fellowship at the Hospital for Special Surgery in NY. 
By applying the most advanced and innovative limb lengthening techniques, he has, for many years now, helped people get taller, walk normally, and boost their confidence. It's with noting that some of Dr. Mahboubian's advertisements are controversial among online communities. 
Costs:
Methods:
Dr. Augustin Betz (Germany)
One of the world's most experienced limb lengthening surgeons happens to be Germany-based Dr. Augustin Betz. He is a trailblazer in his field who holds many patents in innovative surgery. Dr. Betz has even created his own limb lengthening nails called the Betzbone and Fitbone with varying degrees of success. 
Costs:
Bilateral femur lengthening is approximately $60,000

Bilateral tibia lengthening is approximately $64,000
Methods:
Height Surgery Costs By Country
While there are qualified doctors in most countries around the world, there are also countless stories of people getting stature lengthening surgery in cheaper or less developed countries, just to have complications that require expensive fixes.
Or in other words, pick a surgeon first and let that influence the country you get the operation. With that being said, we'll briefly touch on some of the most popular countries someone can get height surgery in and their respective doctors. 
United States
Healthcare in the USA is top-notch, and the prices reflect that too. Doctors such as Dror Paley and Rozbruch are essentially household names in the limb lengthening world, and their prices are a testament to their reputation. Patients looking to have the surgery done in the USA will pay anywhere from $97,500 to $280,000 for STRYDE and PRECICE nails.
It's worth noting that Paley's reputation is unparalleled, but there are still plenty of sub-par doctors in the United States too. Which goes to say, getting the surgery in the states isn't a surefire way to avoid complications.
Singapore
Many patients online have reported going to Singapore for cosmetic limb lengthening with varying results. One of the more popular surgeons there is Dr. Sarbjit Singh, who primarily uses PRECICE & STRYDE nails. Height surgery in Singapore usually costs $50,000+. 
France
France is known for having a robust healthcare system, and one of the more mentioned doctors there is Dr. Jean-Marc Guichet. You can expect to pay approximately $12,000 – $30,000+ for stature lengthening in France using the PRECICE or GUICHET nail.  
Russia
Russia is home to the limb lengthening method called Ilizarov, but the process is far outdated compared to the innovative PRECICE and STRYDE nails. Russia remains one of the cheapest countries to get taller, but their methods and hospitals are huge detractors. Despite using outdated methods, one of the more popular Doctors there is Dr. Solomin. Leg extension surgery in Russia can cost approximately $15,000 if external fixators are used.
Germany
On average, extending your legs is significantly cheaper in European countries than in the United States. Yet, it's still quite expensive compared to many other countries like Africa, for instance. Dr. Betz is located in Germany has been world-renowned in the limb lengthening field since he created his own internal nails, the Betzbone and Fitbone. However, just with any doctor, some patient diaries about him are controversial. 
In Germany, you can expect to pay approximately $64,000 for bilateral femur or tibia ;e.g. lengthening with either the Betzbone, PRECICE, or STRYDE nails.
Italy
Leg lengthening is becoming more prevalent in Italy, and luckily their healthcare is quite robust as well. Popular doctors in Italy include Dr. Daniele Pili and Dr. Jean-Marc Guitchet. Height surgery costs approximately $65,000 with PRECICE and STRYDE but you could likely get external fixators for less. 
India
India is another inexpensive country to get cosmetic limb lengthening done, but again, one should proceed with caution. There are many doctors in India who are just in it for the money and permanently damage their patients. 
However, Dr. Parihar is a well-known doctor in India who did a fellowship with Dr. Paley himself, yet one must consider many other factors when choosing a doctor such as the country's overall healthcare, the doctor's team, the hospital it's done at, and the doctor's overall reputation.
Doctors in India will generally charge $50,000 and under for lengthening with PRECICE, but always double-check for exact prices and what's included.  
Turkey
While the quality of Turkey's healthcare is increasing every year, it's still a foreign country, so you will see many positive and negative reviews from patient diaries. It's reported that some paid around $20,000 for LON & LATN lengthening in Turkey. Internal methods will usually be more than double that. 
Other Countries
Some patient diaries suggest you can find limb lengthening doctors in Thailand, Brazil and Ukraine, but as of 2021, we had a hard time tracking down any well-known doctors or their prices in these countries.
Syria & China used to be a hotspot for lengthening until the recent civil unrest in Syria and China outright banning the procedure. Although cosmetic limb lengthening is banned in China now, that doesn't stop some doctors from operating underneath the table. As always, be careful where you get the surgery and who you allow to operate on you.
Why Are Some Doctors or Countries More Expensive?
It may seem confusing that femur surgery is cheaper than tibiae surgery, even though you can gain more length in the femurs. This is because tibiae surgery requires more surgical steps and sometimes more surgical hardware.
For most, femur surgery will be the easy choice. However, some may prefer to lengthen their tibiae for reasons related to overall leg proportions or for those looking to gain the max height.
Usually, many things are included in the total price of leg lengthening surgery:
Hospital stay including several nights

Operating and Recovery room fees

Anesthesiologist fees

Physical therapy

Hospital fees

Radiologist

X-rays

Doctor follow-ups

Mobility-assistance devices (wheelchair, crutches, shower seat, etc.)
The main additional expense often not accounted for is physical therapy. While some doctors include physical therapy (PT) in their total fee for leg lengthening surgery, others do not.
Furthermore, PT cannot be skipped to save money. Read that again.
There are methods to help decrease the costs of PT though, like preparing ahead of time with stretches and exercises and using the amazing Dynasplint.
Finally, travel and accommodation costs are not covered of course. This can end up being a huge cost as some doctors require their patients to stay nearby during the entire distraction phase, which can be as long as 6 months or more depending on the method in use. 
On the other hand, other doctors offer very discounted rates at local rooms.
Are Some Nails or Methods Cheaper?
Older methods such as LON, LATN, Ilizarov, ISKD, and Betzbone have mostly been phased out due to the innovation of superior nails such as PRECICE and STRYDE.
All the nails mentioned can distract or lengthen the bone at a rate of 1mm per day, but the newer, more expensive PRECICE and STRYDE nails provide much more comfort, fewer risks of infections, and faster recovery times because they're weight-bearing and fully internal.
Some doctors might still use the older methods due to cost-benefit analysis or simply because they've proven effective, but compared to newer nails on the market, the recovery period is painstakingly slow. 
Costs of Different Limb Lengthening Methods
Each doctor, country, and hospital will have different pricing so it's nearly impossible to put an exact number for each method's costs. However, we can tell you approximate percentages each method might cost if a single doctor or facility were offering several nails or methods. 
STRYDE = 100%

PRECICE = 70%

LON = 33%

LATN & Holyfix = 28%
Complication Costs
If complications arise, patients are generally required to pay for the additional surgical and lodging costs, but some question the ethics of this protocol.
Should a patient be responsible for paying the additional surgical costs if the doctor is grossly negligent, resulting in a bone infection with an internal nail? Or should a surgeon be responsible for patients who don't dedicate themselves to physical therapy, resulting in drop foot or nerve damage?
The answer isn't so cut and dry so it's a good idea to keep an extra $15,000 – $30,000 aside to cover additional costs. Be sure to ask your doctor about their protocol surrounding complication costs.
Leg Lengthening Surgery Costs with Insurance
Leg lengthening surgery is generally not covered by insurance. This means that the number one thing holding most back from actually getting the surgery is the cost.
With that said, as of early 2021, there are two doctors in the USA who use insurance to cover both the rod removal and the cost of the initial leg lengthening surgery itself! 
However, this is most likely because the patient had enough misalignment (lower limb discrepancy) to justify lengthening one leg.
How Much Is Leg Lengthening Surgery to Gain the Max Height?
For the maximum height gain possible (6 inches), the cost is more than $280,000 in the United States. Including the surgery to remove the nail, this requires the following six surgeries over the span of 2 years: 
Tibiae Surgery

Femur Surgery

Tibiae Rebreak Surgery

Femur Rebreak Surgery

Rod Removal Surgery for Tibiae

Rod Removal Surgery for Femurs
Is it expensive? Absolutely.
Does it require literally three years of sacrifice and constant physical therapy (P.T.)? Unquestionably.
But if you are a guy who is 5'8 and you want to be 6'2, this is the only way possible with the current leg lengthening surgery technology.
Note: some leg lengthening surgery costs can be combined—such as having the tibiae rod removal surgery combined with the initial femur surgery. However, it is not possible to combine the initial tibiae and femur surgeries as the risks of complications are too high.
Why Are People Willing to Spend $100,000 Leg Lengthening Surgery?
The answer is different for everyone, but the theme is the same: most who actually get limb lengthening surgery are otherwise well adjusted, happy and fulfilled, successful, and socially integrated members of society.
It's just this one thing that bugs them: their short stature (the official medical term for a mental distaste for one's height; short stature can happen at literally any physical height.
Height is extremely contextually relevant.
A 5'11 male (180.3 cm) who lives in northern Europe is, objectively speaking, categorically short. As ridiculous as this may sound to those who face much more objective height discrimination (those roughly 3 standard deviations below average height), it is an observable fact.
If his peers, colleagues, and family are all an average of 3-4 inches taller than him, he may have some psychological distress surrounding his height. No matter your reason for reading this, we encourage everyone to consider that your physical and psychological experiences may not be the same as someone with a shorter stature. 
Anyone can have struggles within the context of their individual environment, and who's to say those individuals shouldn't be able to change their height? 
Are The Costs Worth It?
Current studies and patient diaries conclude that most cosmetic lengthening patients have a positive outcome. But what exactly does a positive outcome mean? 
In most cases, patients report their physical abilities resemble pre-surgery performance. Their height neurosis or dysphoria has been cured (or improved), and overall, the benefits of surgery outweigh financial costs, among other sacrifices. 
Leg lengthening isn't for everyone, but if you feel distressed about your height and nothing else has helped, then it's certainly worth looking into. As always, do your research and prioritize your safety above all else. 
References:
Paley, D. (2018, August 3). Costs & financial considerations. Paley Orthopedic Spine Institute. <https://paleyinstitute.org/centers-of-excellence/stature-lengthening/costs-financial-considerations/#/>
Rozbruch, R. (n.d.). Limb Lengthening: An overview by Robert Rozbruch: HSS. Hospital for Special Surgery. <https://www.hss.edu/conditions_limb-lengthening-overview.asp> 
Egonu, V. (2020, March 12). Best limb lengthening surgery doctors. YouTube. 
Paley, D. (n.d.). Cosmetic Stature Lengthening Frequently Asked Questions (FAQ's). Paley Orthopedic &amp; Spine Institute. <https://paleyinstitute.org/wp-content/uploads/Cosmetic-Stature-Lengthening-FAQs15.pdf> 
Natale, N. (n.d.). Ankle. Dynasplint. <https://dynasplint.com/product/ankle/>